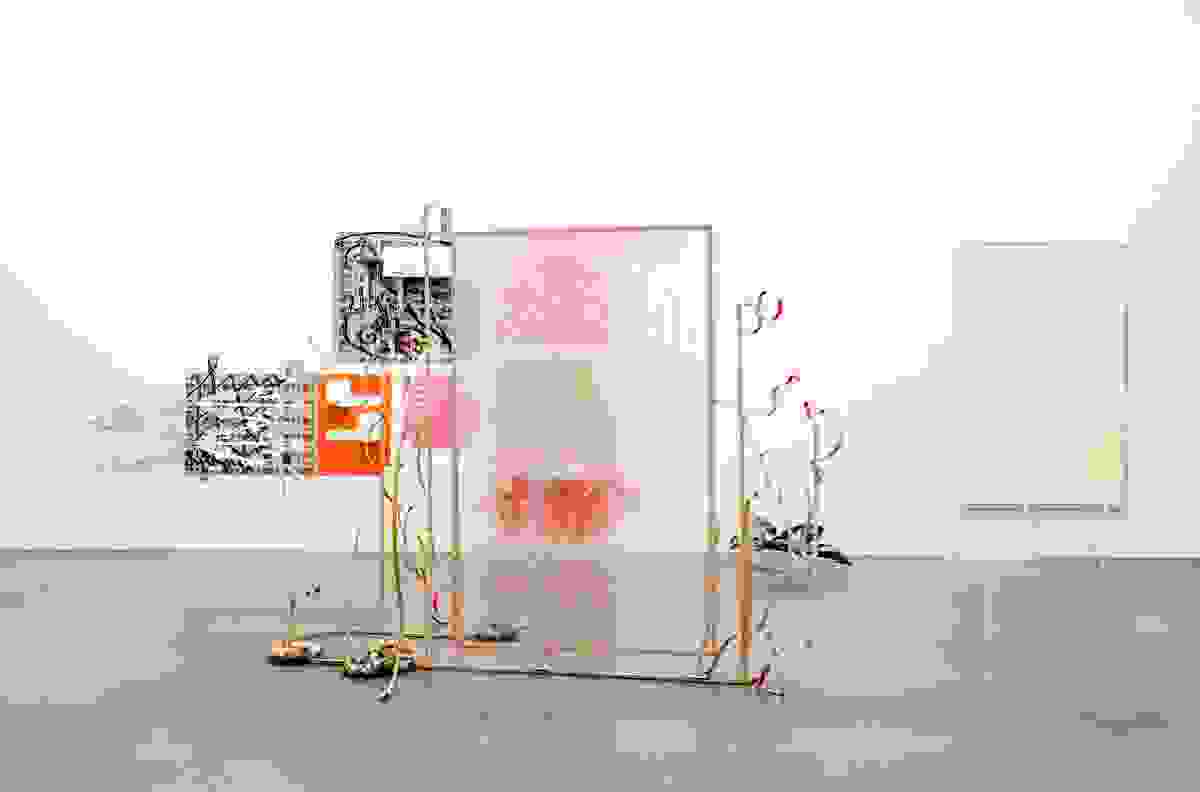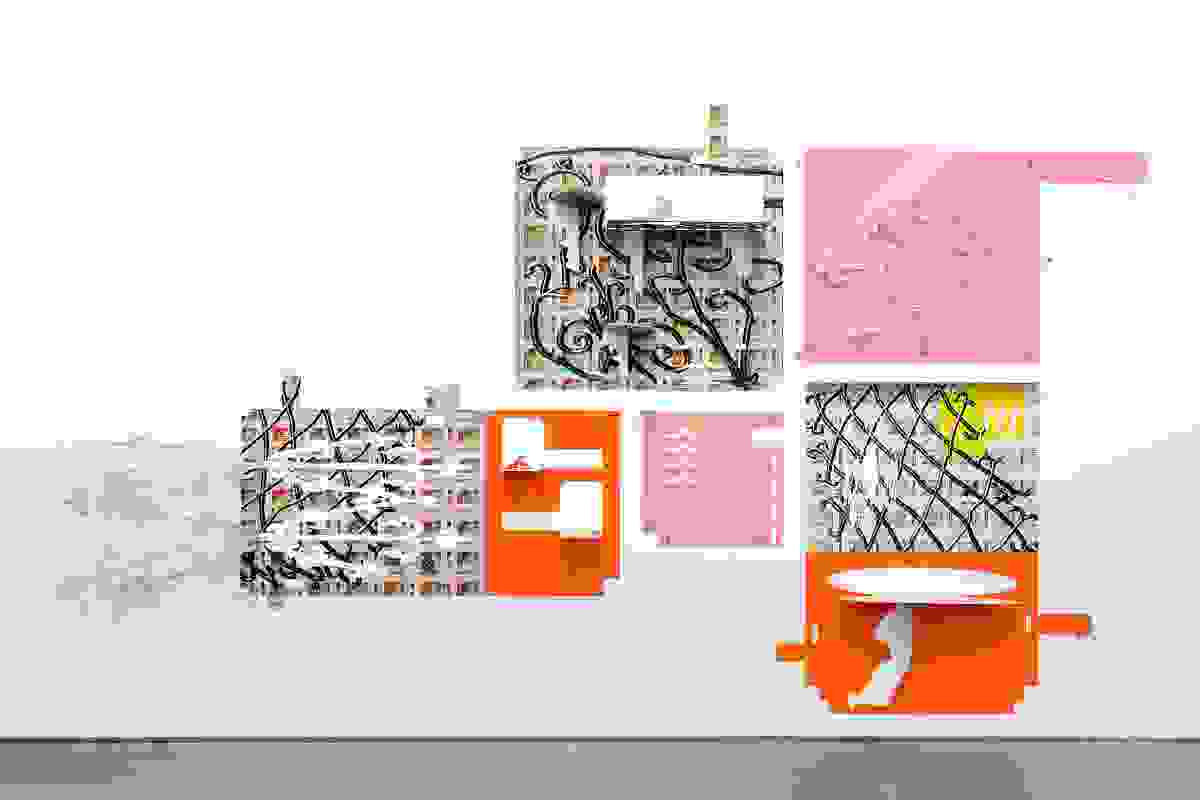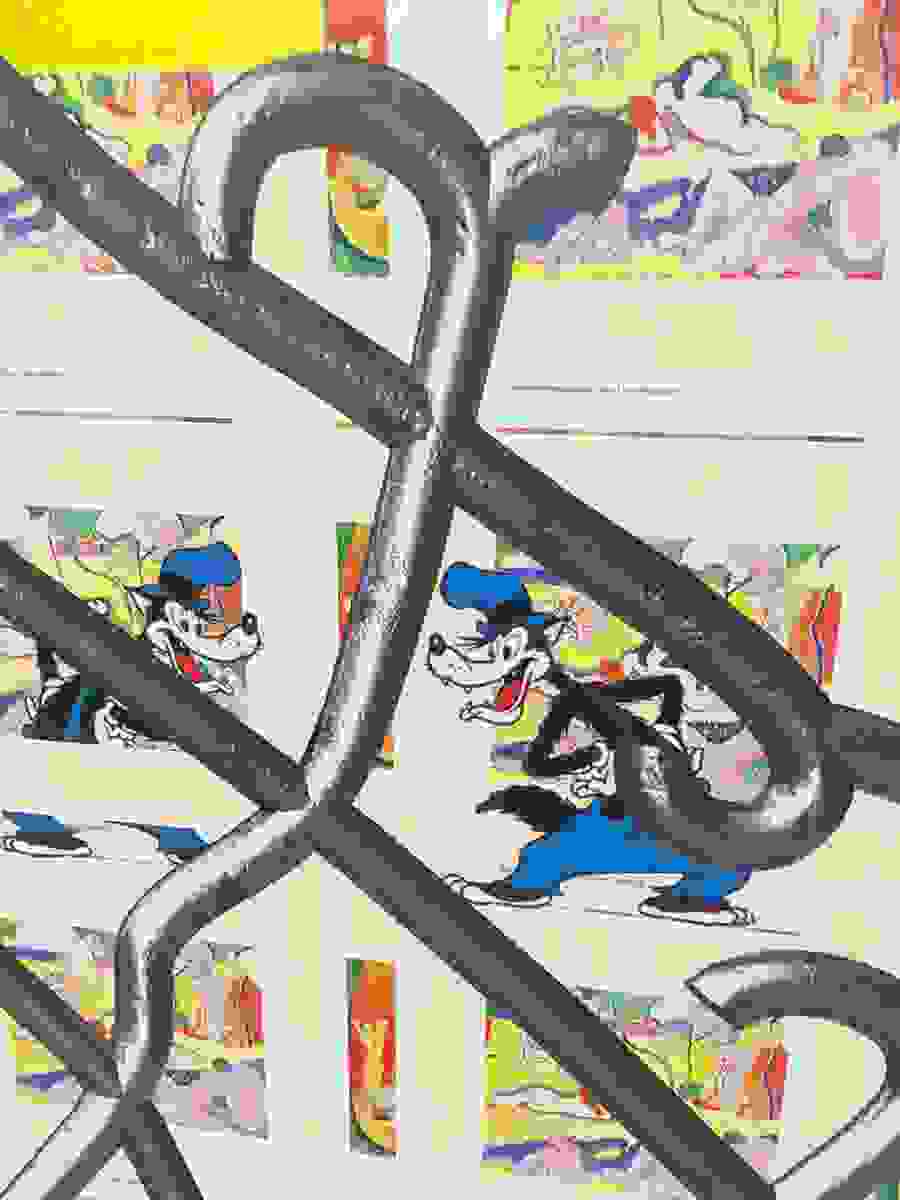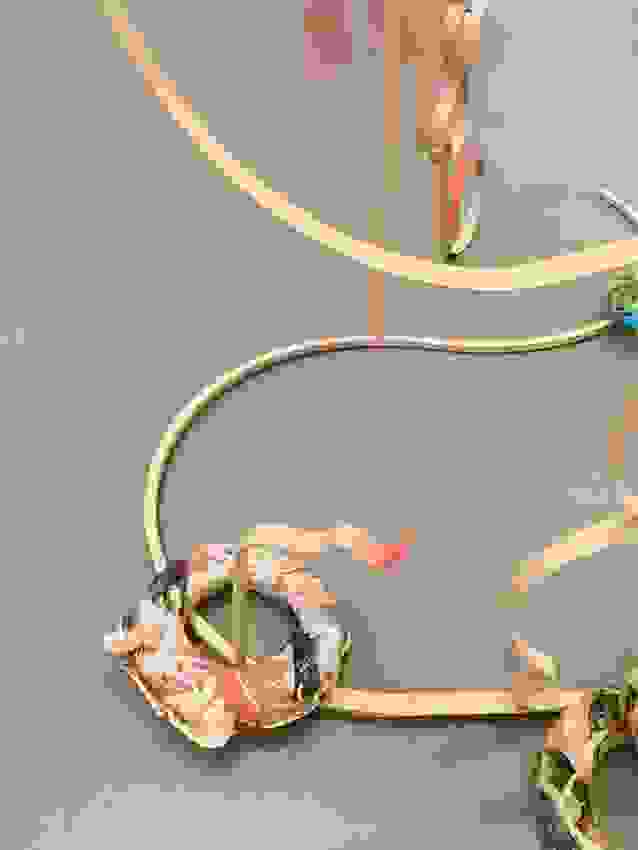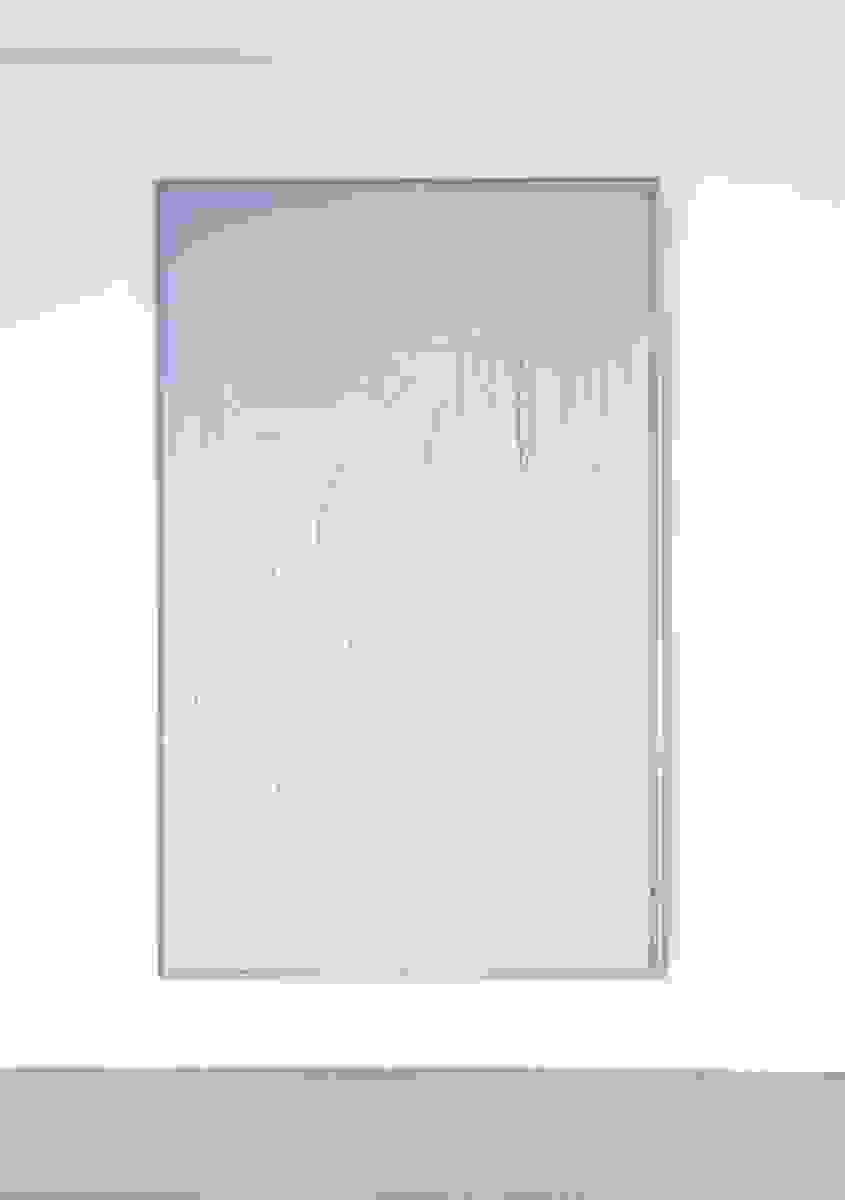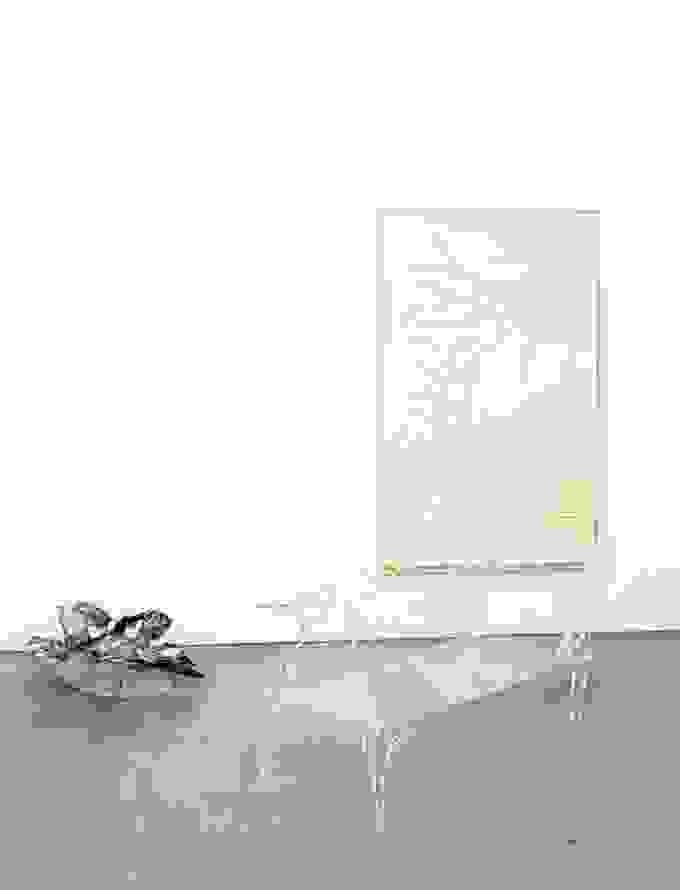 Silly Symphonies
On social media, photographs are not objects in their own right but, rather, means of communication for experiences.
Hannah Sophie Dunkelberg turns photographs into objects in the literal sense of the word. She scans her analog photos and assembles them into collages, which then serve as the surfaces of her sculptures. Water drops on leaves in nature reflect their surroundings. Dunkelberg directly prints the outside world onto the figlieaf as a threedimensional object. In the exhibition space, fallen leaves lie next to life buoys: just like in the past, photography has to do with remembrance and offers something to hold on to.
Roland Barthes once wrote that photographs producedeath while trying to preserve life. In a similar vein, Susan Sontag remarked that the link between photography and death haunts all photographs of people. Today, people write happy autobiographies with the images they post on social media. As if on stage, they perform perfection and success. The moment is shared with friends and followers. After 24 hours, the past disappears from Stories on Instagram. Critics complain that the visual waste on social media knows no bounds. Dunkelberg references a piece of furniture – a fainting couch for supposedly sick women that was popular in the 19th century, during a time when photography had just been invented but already provoked feelings of discomfort and excess. Her couch for fainting provides a place where one can recover from a dizzy spell.
In her Installation Silly Symphonies, Dunkelberg combines sculptures, reliefs and photographs. The title refers toa series of animated films produced by Walt Disney Productions from 1929 to 1939. Just as in the case of Disney, Dunkelbergs Silly Symphonies are a platform for experimenting with different processes and techniques.
text Anika Meier